New Double-hole Adjustable No Tie Shoelaces,14 Pcs
👟
Say Goodbye to Tightening Shoelaces
👟
Many people like the shoes with shoelaces due to the cool surface, but if you have to tie the laces frequently, will you complain about the design? Now, Not only can you have beauty, but you can also have convenience. This product can give you new fashion.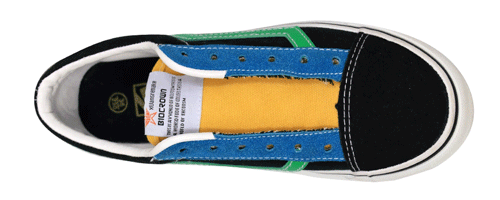 FEATURES:
NO TIE ELASTIC SHOELACES

- New 3.0 preformance Double-hole adjustable TIPS: Adjust the tightness by the double-holes of the shoelace

TIELESS LACES TURN YOUR SNEAKERS INTO A SLIP-ON

- The elastic and rubber material conforms to your foot for better comfort and support as opposed to regular flat/nylon laces

QUICK EASY TIE SHOELACES FIT ANY SHOE WITH EYELETS

- The no tie laces reduce pressure points at the top of your foot and allows your feet to feel more relaxed at the end of the day

NEW FASHION

-

The lace comes in cool designs to turn the ordinary shoes into unique shoes. You can catch the new fashion.
SPECIFICATIONS:
Color:

black,white,pink,yellow,green,blue

Single Weight:

1.8g

Product Material:

silicone

Package Weight:

30g

Product Size:

one size 14cm

Packing:

opp bag
PACKAGE INCLUDED: